TAZA CHOCOLATE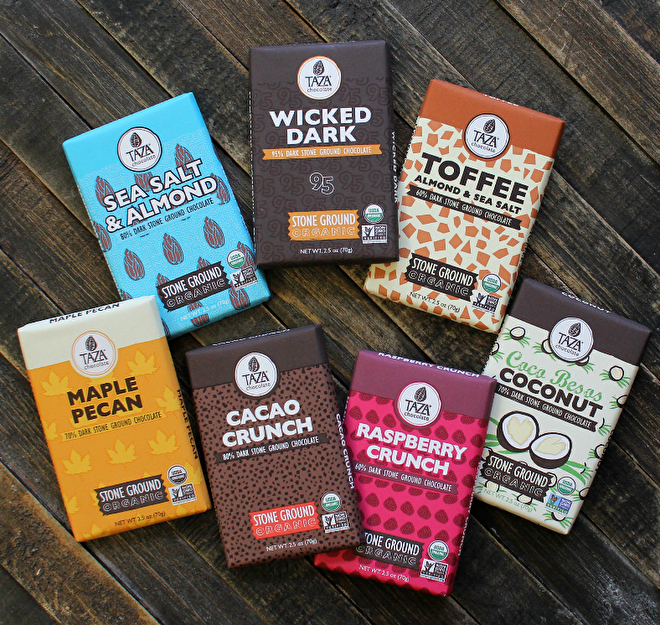 At Taza, we make stone ground chocolate from bean to bar at our Somerville, MA chocolate factory. If you visit us, you won't see giant steel refiners, and you won't see us processing chocolate for days to get the ultra-smooth texture of mass-market bars. You certainly won't see us re-melting chocolate that someone else made.
You'll simply see the best cocoa beans, roasted in a big beautiful red roaster named Clifford, then ground in traditional Mexican molinos using hand-carved granite millstones, to create an unapologetically gritty chocolate.
Why do we make chocolate this way?
We think chocolate should capture the bold flavors and textures of our beans, not process them out. We think food should let incredible ingredients shine, not cover up mediocre ones. We think our organic, Direct Trade Certified cacao should shout loud and proud in every delicious bite.
Experience chocolate with true grit!
WICKED DARK 95% NIEUW !!! Per 1 februari 2018

De trend naar chocolade met steeds hogere cacao % is niet zomaar ontstaan.

De consument kijkt duidelijk naar producten met minder suiker.

Daar waar traditionele, industrieel geproduceerde, pure chocolade gelijk staat aan heel…